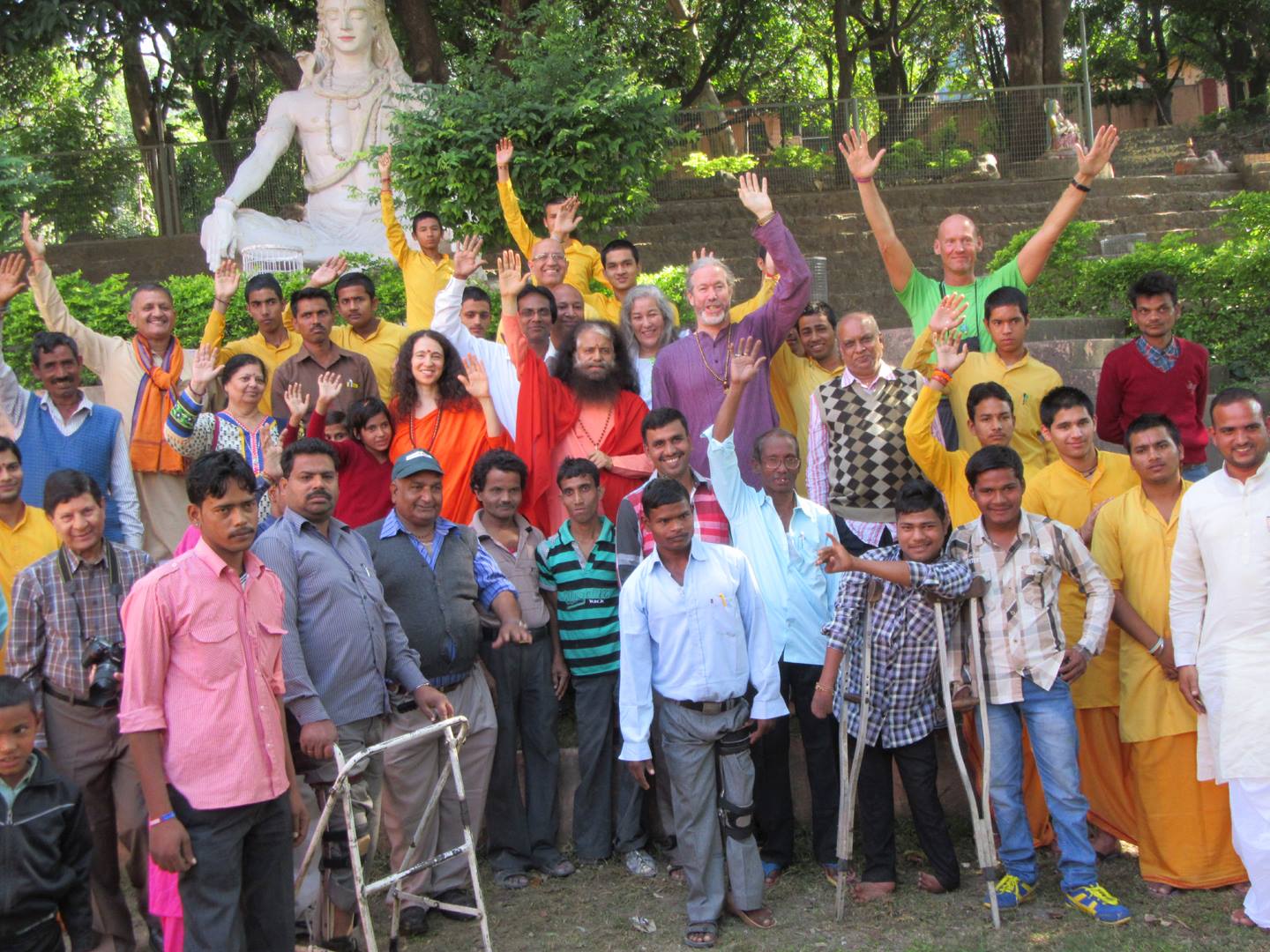 They Walked Away From Camp Using Their New Prosthetic Device
An artificial limb and prosthetic camp was organized at Parmarth Niketan for those who are differently-abled, (lacking one or more of their limbs). Seventy two people with disabilities were provided with artificial limbs and calipers free of cost. These newly-abled people found great joy in exploring and utilizing their new hands and/or legs. Those who were previously unable to walk or use their limbs felt overwhelmed when they were fitted with devices that allowed them to be mobile on their own.
The camp was organised by Mahavir Seva Sadan, Kolkata, under the leadership of Shri Vinod Kumar Bagrodia, and Parmarth Niketan with the blessings and divine vision of Pujya Swamiji. This is the second camp held, and participants came from several areas including remote villages. At the close of the camp, the Director of Mahavir Seva Sadan, Shri S. K. Tulsiyan and lead technician Shri Sapan Kumar were honored by Pujya Swamiji with a beautiful Rudraksh sapling for their dedicated service. Dr. Ravi Kaushal, the superintendent of Shukdevanand Charitable Hospital, and other doctors were present.
[fbalbum url="https://www.facebook.com/media/set/?set=a.10153839391922698.1073742091.86246862697&type=1&l=4cf76c9f67″]