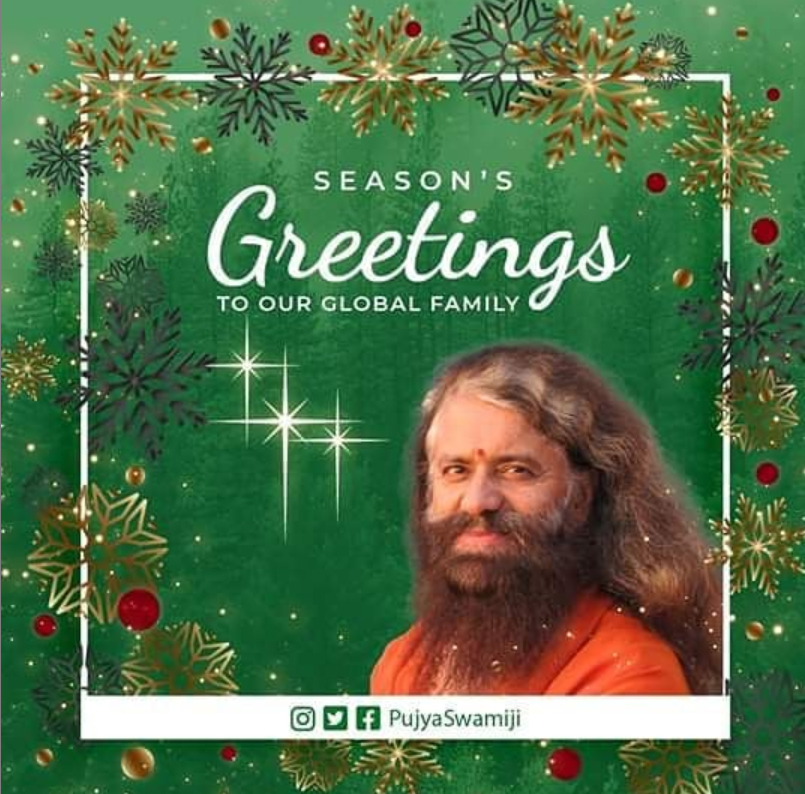 Season's Greetings from Pujya Swamiji
I pray that each of you experiences the beautiful joy of giving during this most wondrous time of year.
The Holiday Season reminds us of the joy of giving, of sharing and most importantly of loving. To all my sisters and brothers celebrating this season across the world I encourage you to spread the warmth by helping, serving and caring for all those who might be less fortunate then you. I also encourage you not to cut trees but make it a Green Christmas by allowing our trees to grow and thrive and pledging to plant more and more saplings! By living more consciously and serving those around us this holiday season will certainly be more joyful and merry.