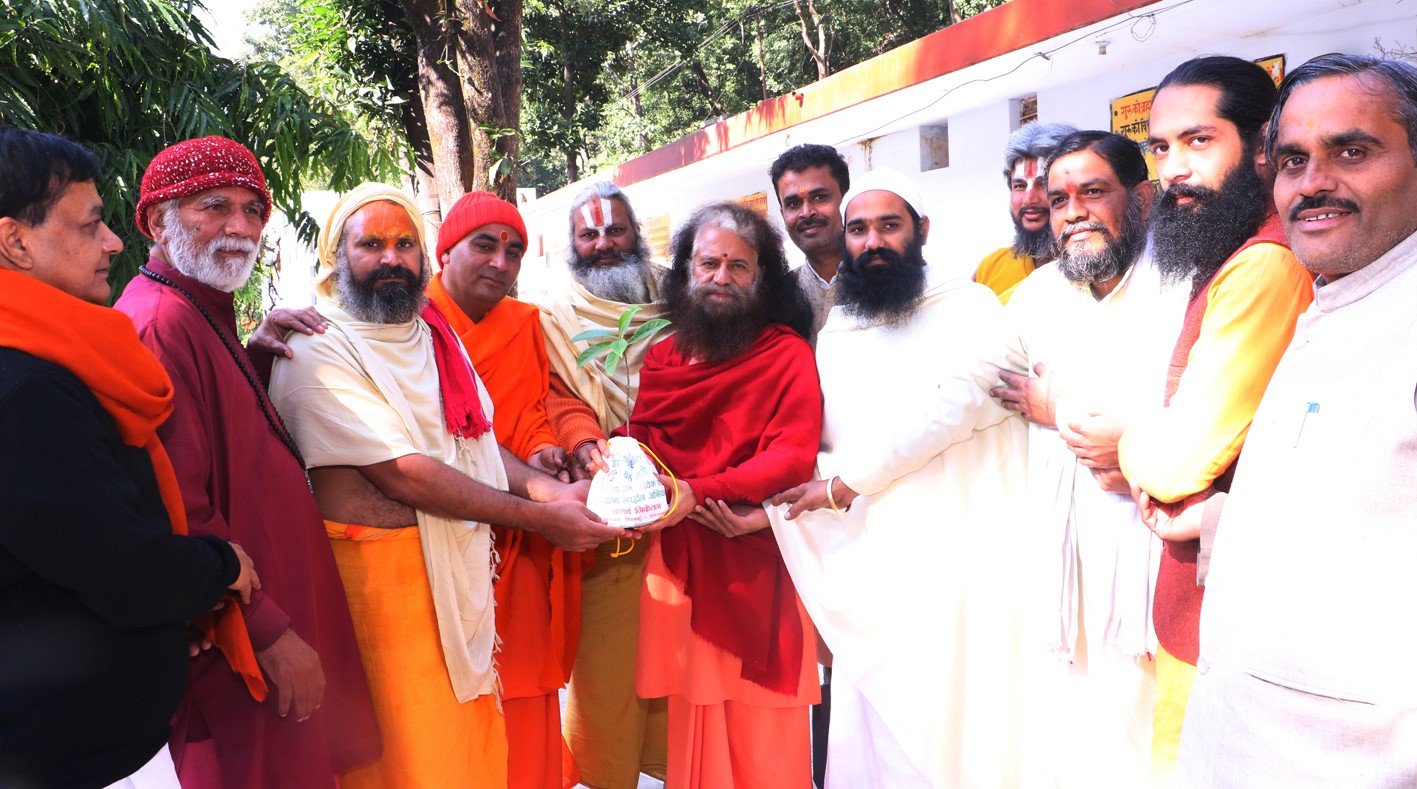 Saints 125th Birth Anniversary Inspires Green Pledge for Planet
The 125th Birth Anniversary of Pujya Swami Brahmanand Ji Maharaj was commemorated by a sacred lamp lighting ceremony by Pujya Swami Chidanand Saraswatiji – Muniji, Umashri Bhartiji, Gangotri Swami Raghavanandaji, eminent scholar Acharya Govind, Vande Mataramji, Mahamandeleshwar Dayaram Dasji, Mahant Swami Suresh Dasji, Saints of the Lodhi Samaj/Brahmapuri tradition and other eminent dignitaries at Brahmapuri, Laxman Jhula, Rishikesh.
Pujya Swamiji shared that Pujya Swami Bramanandji was a great saint who dedicated his life to the improvement of the society. He dedicated himself to the independence of the country and also went to jail many times for it. After independence, he also contributed to the country's politics and social service.
Pujya Swamiji said, "He was a living example of Karma Yoga. Along with lighting the flame of education, he opposed social evils like superstition and illiteracy. His entire life was devoted to the upliftment of the society."
Pujya Swamiji added, "Lodhi Samaj has always been dedicated to the service of all. Sushri Uma Bhartiji has followed in this great tradition. Pujya Umashriji whether it is about Lord Rama or the nation; whether it is about Mother Ganga or Maa Yamuna she has always served to preserve and protect our nation's rich culture, harmony, unity and integrity."
He drew everyone's attention to the present water crisis that the world is facing. He shared statistics that Niti Ayog Reports have announced that by 2040 the ground water level in India will be halved from the present time and by 2040 the world ground water level will also be decreasing at a rapid pace. He encouraged collective action, especially within the faith traditions who are service oriented, to serve and work for water.
He added, "Without water, it is impossible to imagine the life of any living being. It is upon the banks of our sacred rivers that our greatest faith traditions, our civilization and our culture have flourished. One of the simplest solutions is to reduce the amount of garbage we produce, stop the use of single use plastic and to plant trees. It is no longer a sacrifice of trees, but a time of sacrifice for trees, only then can we preserve natural wealth for future generations."
In this green spirit, Pujya Swamiji presented a sacred Rudraksha sapling to Umashri Bharti ji and together everyone planted on the premises with great commitment and conviction.