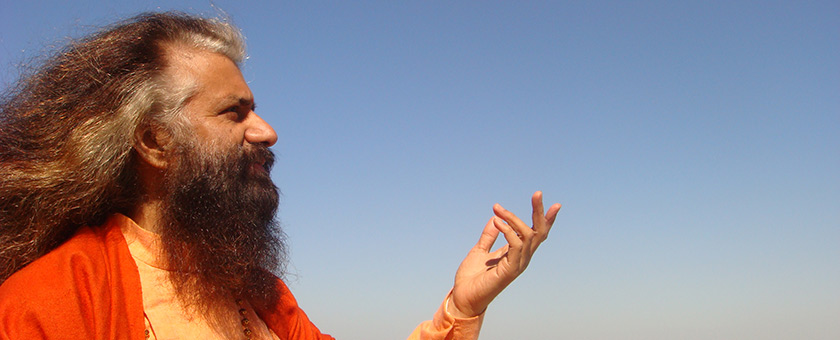 Recognition of Pujya Swamiji in British Parliament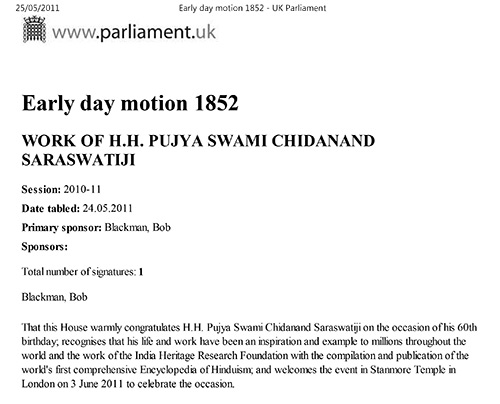 Member of Parliament Bob Blackman made an Early Day Motion in the British Parliament lauding Pujya Swamiji.  The EDM was read aloud in Parliament, stating:
"That this House warmly congratulates H.H. Pujya Swami Chidanand Saraswatiji on the occasion of his birthday; recognises that his life and work have been an inspiration and an example to millions throughout the world and the work of the India Heritage Research Foundation with the compilation and publication of the world's first comprehensive Encyclopedia of Hinduism; and welcomes the event in Stanmore Temple in London on 3 June 2011 to celebrate the occasion."
MP Bob Blackman will come to personally present the Early Day Motion to Pujya Swamiji when He is in London in early June.