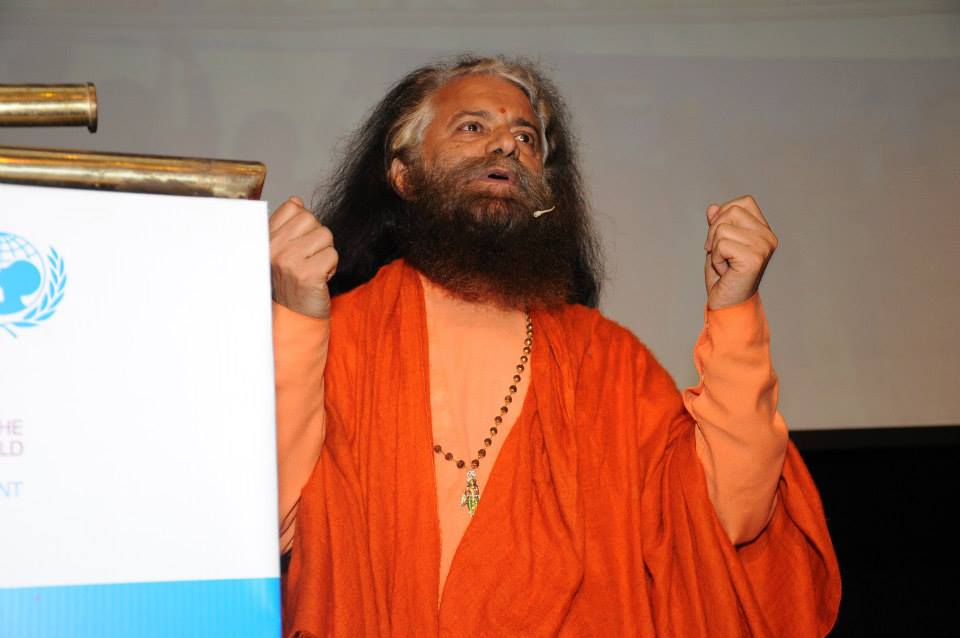 Pujya Swamiji Speaks at UNICEF India's Activate Talk on Open Defecation
As part of the celebrations to mark the 25th anniversary of the Convention on the Rights of the Child, UNICEF organised an Activate Talk on "Innovations to Support Ending Open Defecation". Experts, innovators and thought-leaders discussed new ways of thinking to address the sanitation crisis in India, approaching the issue from different angles including social and behaviour change, public dialogue and advocacy, policy and youth engagement.
Despite the progress done over the last 20 years, India is still home to the world's largest population of people who defecate in the open, some 595 million or just under half of the population of India do not use a toilet.
The Government of India is now prioritising sanitation under the Swachch Bharat Mission with calls for everyone to contribute to the Prime Minister's goal of ending open defecation by the end of 2019. It is now that innovation is needed.
Swami Chidanand Saraswati, co-founder of the Global InterFaith WASH Alliance, spoke on the topic of "From temples to toilets – the power of faith to influence sanitation behavior change."  Said Pujya Swamiji:
Open defecation is open devastation. Faith leaders are willing to take up the challenge in order to improve the lives of millions of children that lack access to proper sanitation. The biggest problem we have ahead of us is awareness. We have to educate our people through our religious places. We have worshiped the creator for so long but we must not forget the creation. Together we can make change happens. This is a historic beginning.
[fbalbum url="https://www.facebook.com/media/set/?set=a.10152845238059123.1073741920.100807979122&type=1″]