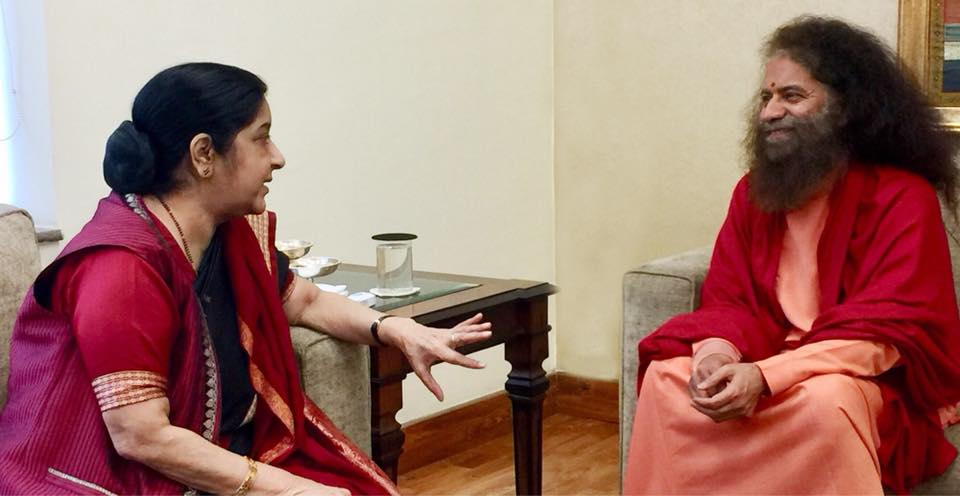 Pujya Swamiji Meets with Hon'ble External Affairs Minister Smt. Sushma Swaraj
Pujya Swamiji had a beautiful meeting today with Honble External Affairs Minister, Smt Sushma Swarajji in which they discussed the upcoming International Yoga Festival at Parmarth Niketan, International Day of Yoga, spreading the message and essence of yoga to people of every corner of the world. They also discussed ways in which NRIs and Overseas Indians can continue to stay engaged and inspired to give back to their nation, through programmes and projects like the Swachh Bharat Mission and Namami Gange! They also briefly discussed programmes, projects and technologies that could effectively solve many of India's most pressing challenges as well as so much more.
Pujya Swamiji gifted the Honble Smt Sushma Swarajji with a beautiful hand crafted Ganesha with a flute as a symbol of the great work the Honble Minister was undertaking in her leadership to remove obstacles and help ease people's connect to the essence of Indian culture and heritage.