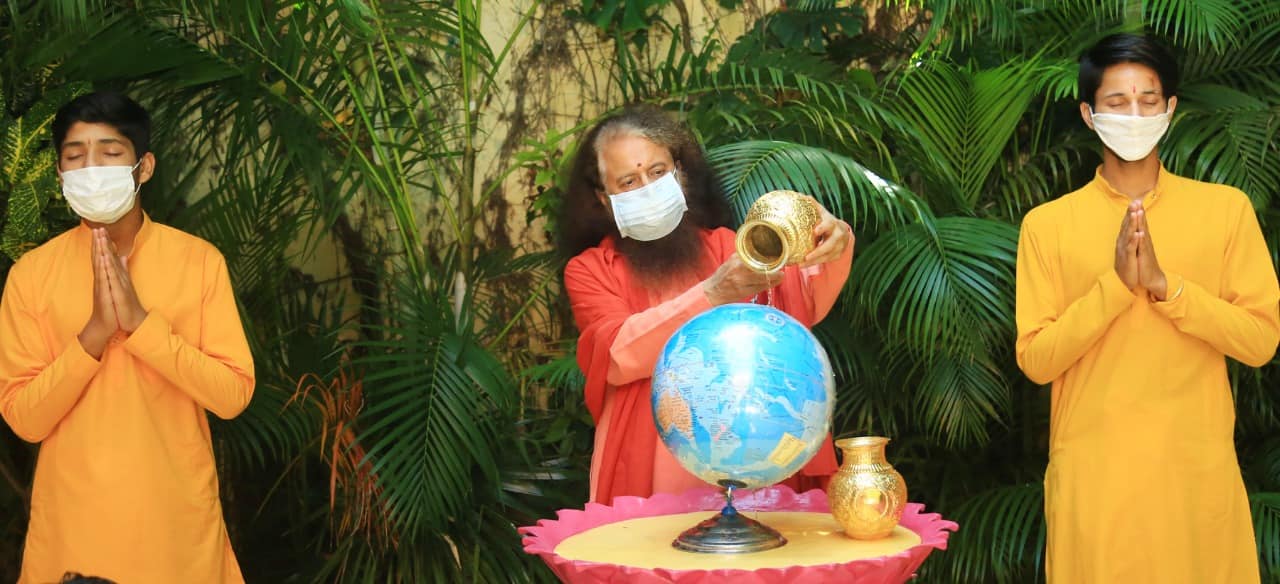 Message on International Children's Day
Step together to give better future to children – Pujya Swami Chidanand Saraswati Ji Maharaj
Rishikesh, 20 November: Parmarth Niketan's chairman Pujya Swami Chidanand Saraswati ji Maharaj said that the kind of world we want to create, we have to plant rituals in our children. If we want a peaceful and better world, we have to give the best education and rituals to the children from today and move together for the better future of the children.
International Children's Day is celebrated on 20 November every year for awareness and protection of child rights worldwide. It is the duty of every person of the society to provide a safe and fair environment to every child. It is very important for children to have quality education, proper nutrition, clean and pure environment, with better health facilities. Children's Day is celebrated to raise awareness of children's rights and international solidarity for their welfare.
Pujya Swami ji called on children around the world and said that today's generation has to be aware of their education and health as well as nature and environment. Along with the physical development of children, spiritual development is also essential. It is also very important for them to know the environment and life values along with the curriculum.
Pujya Swami ji said that many times we get to see the inhuman face of society towards children. It is important to make children aware of the violent behavior of small children. Children who don't have families, those little children face many problems since childhood. I believe that families who are capable should come forward to adopt such children, as well as ensure their better healthy, education and safe future to change both the lives and future of those children.
Pujya Swami ji said that today on the occasion of International Children's Day, we all have to be aware of the problems that come in the life of disabled children. Disabled children are also part of our society, they also want to move forward like normal children, they should also get the same respect and rights. They face many challenges in their lives so such children need extra help along with Social Security. If our society and the young generation become aware of these things then many problems in the life of disabled children can be reduced. Let's take a pledge for the safe future of children on the occasion of International Children's Day and make your contribution.