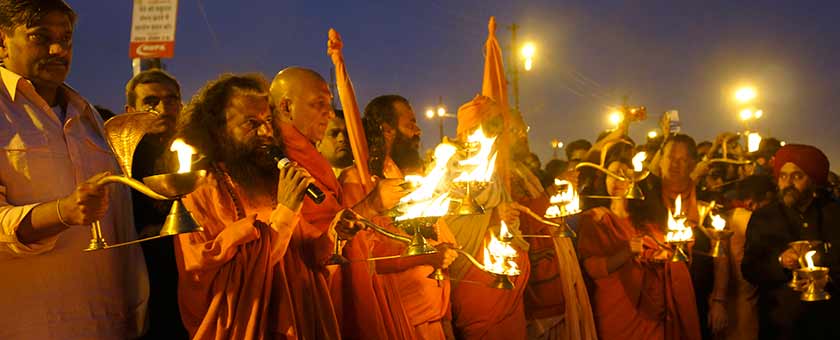 Maha Sangam Aarti
On the 19th, Pujya Swamiji led a special aarti at the VIP ghat on the sangam which was graced by the presence of Pujya Shankaracharya Vasudevanandji, Pujya Shankaracharya Narendranandji, Pujya Shankaracharya Adhokchajanandji, Pujya M.M. Swami Avdheshanand Giriji and other revered saints and leaders.
As Pujya Swami Chidanand Saraswatiji said: "Here we have a sangam of saints, a sangam of Shankaracharyajis together on the sacred Sangam. I am sure that with the blessings of our divine saints and the commitment of so many people from across India and from abroad, we truly can change the course of our sacred rivers from polluted to clean, natural and free-flowing."
All of the saints present deeply appreciated the work being done by Pujya Swamiji and GAP.