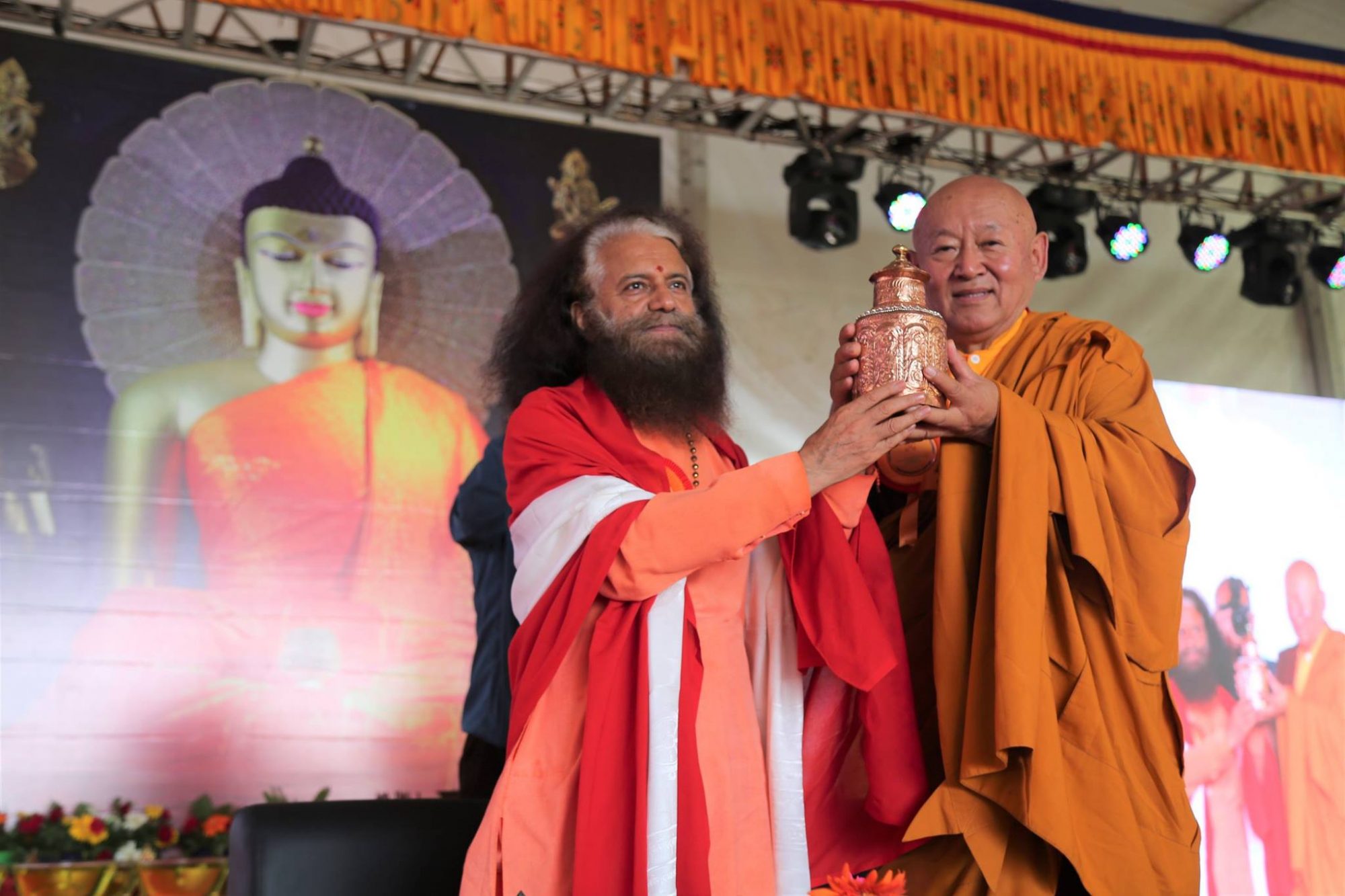 Inauguration of the Great Shravasti Cultural Centre
Pujya Swami Chidanand Saraswatiji​ was the Chief Guest at the Inaugural Ceremony of the Great Shravasti Cultural Centre, on the opening day from the 31st October to the 4th November in Shravasti, Uttar Pradesh, under the direction and blessings of HH Drikung Kyabgon Tinle Lhundup.
The ceremony began with the unveiling of the Cultural Centre followed by a divine butter lamp lighting ceremony at the feet of Bhagawan Buddha. It continued into the main stage event in which there was a special Welcome Address by Shri KT Gyalsten, Executive Secretary of the Great Shravasti Buddhist Cultural Assembly Committee.
There was also a special report and address on the history and significance of Shravasti in the Buddhist spiritual tradition by Professor Wangchuk Dorjee Negi. There was a special Ladakhi Folk song by Shri Stakmo Dorji and special Nepali song by Shrimati Tsering Dolmaji.
Pujya Swamiji gave a riveting and powerful speech on the occasion saying, "Today as our Hon'ble Prime Minister of India is inaugurating the great Statue of Unity in Gujarat let us stand together in unity, harmony and oneness. That is the music that is needed today and that was the message of Bhagawan Buddha. In Shravasti where he spent almost 75% of his life let us learn not only to live in joy and compassion when everything is set and provided for us but to remain in this state of mind when not everything is provided for us."