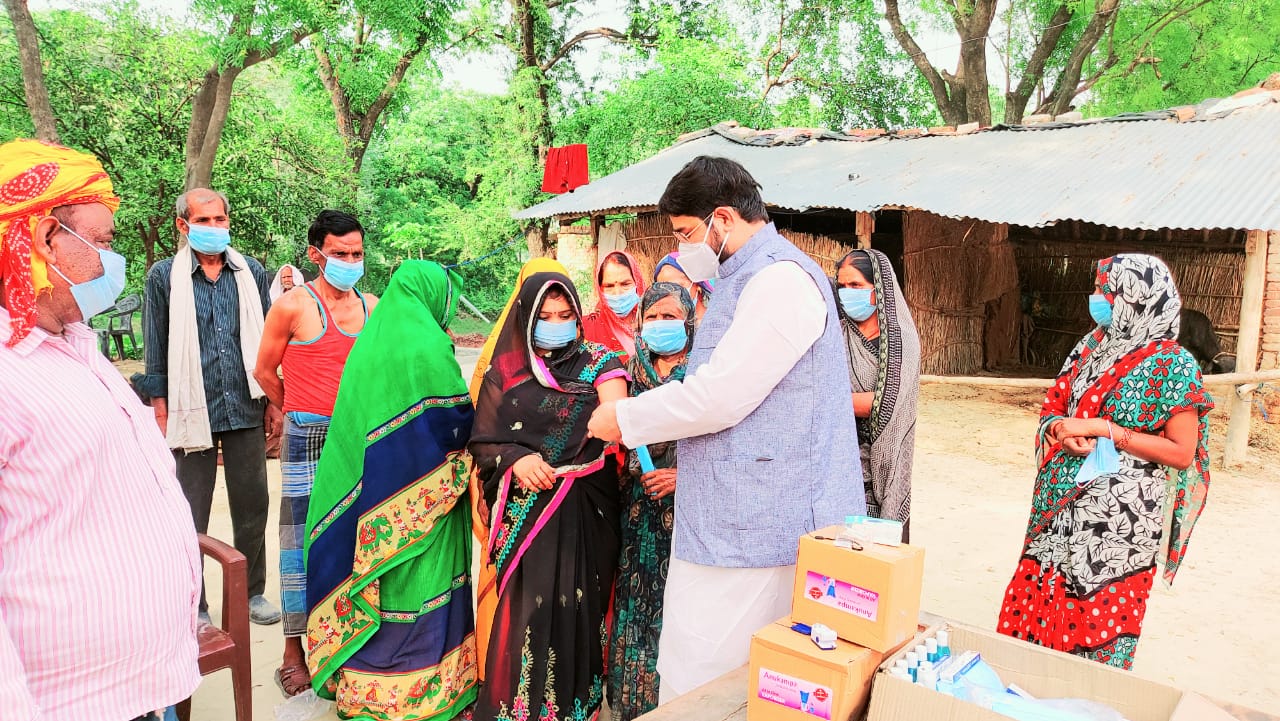 Hygiene Kits and Masks Distributed in Ayodhya
With the blessings of Pujya Swami Chidanand Saraswatiji Maharaj, Parmarth Niketan distributed cleanliness kits and masks, hand sanitizers, etc. in the surrounding settlements of the spiritual city of Ayodhya, Tihura Manjha, Banwari Purva, Madrahiya, Dharmapurva, Chakrasenpur, Dharmpurva, Chakrsen.
Pujya Swamiji said that there is a widespread effect of the epidemic in which a large part of the society has become unemployed, and their first need is food. Many people are finding it difficult to have two meals a day at the moment, and needy families are finding it difficult to gather sanitation facilities. Parmarth Niketan's effort is to make cleanliness, clean water and satvik food accessible to everyone.
Due to population density, poverty and lack of education in many places in India, insufficient hygiene and healthcare facilities make the pandemic more sensitive in India, and India needs a collective effort to get out of this situation.
Hand hygiene, keeping hands clean regularly, and wearing masks are effective ways to protect against corona virus, yet India has a large population that does not have access to clean drinking water. Making water accessible to everyone is a big challenge for complete cleanliness in such a way. In areas struggling with a clean drinking water crisis, it is necessary to provide clean water along with other mediums for cleanliness.