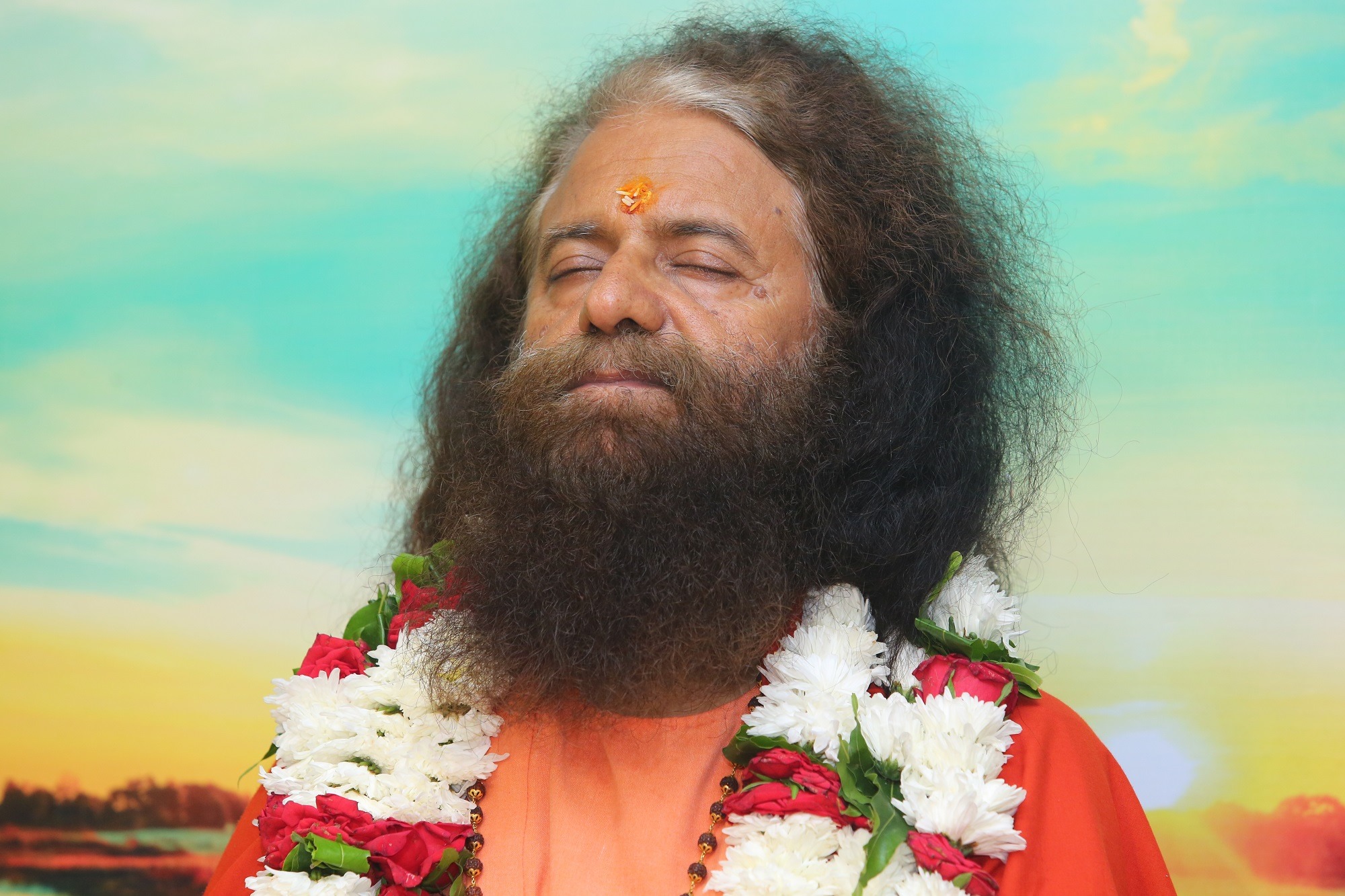 Guru Purnima with Pujya Swamiji at Parmarth Niketan
Overjoyed to have Pujya Swami Chidanand Saraswatiji at Parmarth Niketan, Rishikesh this year for Guru Purnima the Parmarth Rishikumars, sevaks and devotees joined together to celebrate with Bhajans, Mantras and a sacred Guru Pooja. Also present on the occasion were Respected Shri Ashok Hindujaji, his wife Respected Smt Harsha Hindujaji and their son Shri Shom Ashok Hindujaji, who had come to celebrate Shri Ashokji's birthday with Pujya Swamiji on the holy banks of Maa Ganga on the eve of Guru Purnima this year, whilst we also welcomed the Vice Chancellor of Uttarakhand Sanskrit Vidyalaya, Acharya in Sidhant Jyotishji as well as many saints and devotees from around the world and across India.
In the morning, Pujya Swamiji joined Pujya MM Swami Asanganand Saraswatiji in offering His prayers and respect to Pujya Swami Shukdevanandji Samadhi and saints of the lineage to which the Ashram belongs. The ceremonies inaugurated a week long Ramayan Path in which the verses of the sacred scripture will be reverting the Ashram environment bringing the light of Bhagawan Ram's life to lives of pilgrims and devotees.
Hear and share Pujya Swamiji's Inspiring Green Guru Purnima Call to all Gurus and Spiritual Traditions:

Watch the LIVE Stream of the Pooja:

Hear Pujya Swamiji's Message in English: