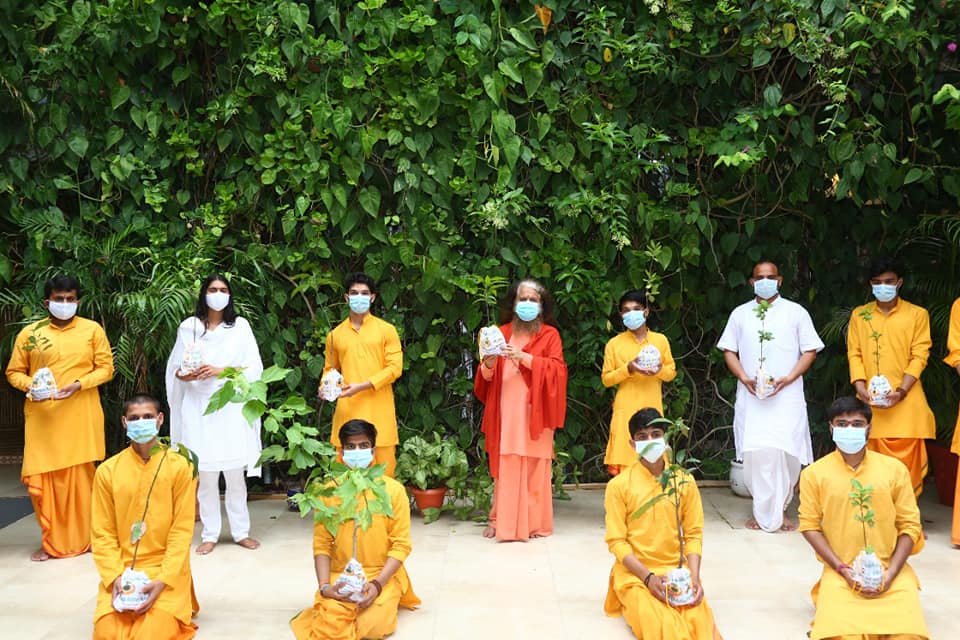 Giving the Gift of Trees to Recovered COVID-19 Patients
Parmarth Niketan's President Pujya Swami Chidanand Saraswatiji Maharaj has started a new initiative entitled "Mission Oxygen", in which people who have recovered from Covid-19 are being bid farewell from Rishikesh hospitals with a gift of plants!  Soon, this campaign hopes to extend to Covid-care hospitals and centers throughout the state.
Speaking about the new initiative, Pujya Swamiji said that there are many who have returned after defeating Covid who continue to struggle for their breath.  We all understand that with no breath, there is no life, and so by planting trees we hope to create a greener planet in which it is easier to breathe!