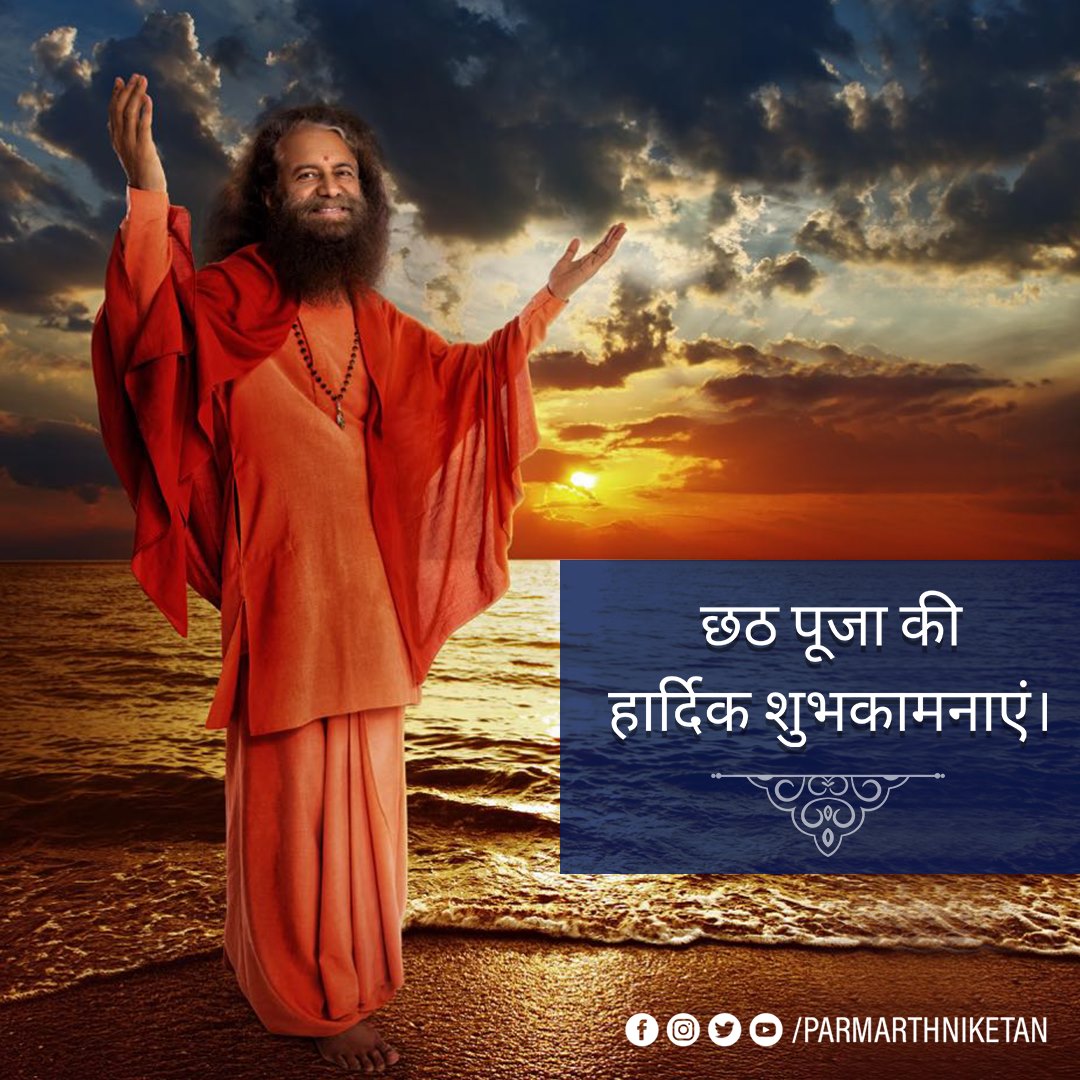 Chhat Puja Blessings
छठ पूजा की हार्दिक शुभकामनाएं
On the sacred holy day of Chhat Puja, Pujjya Swamiji appeals us to conserve & protect our sacred rivers and our environment around which our festivals and special celebrations are centered.
The Sun brings us light and life, our rivers sustain our traditions hence we must come together to protect all of divine creation.
By reducing air, water, and soil pollution, by keeping rivers clean, planting trees, and ending the use of single-use plastic, we can create a Clean, Green and Serene World for all of God's creation!