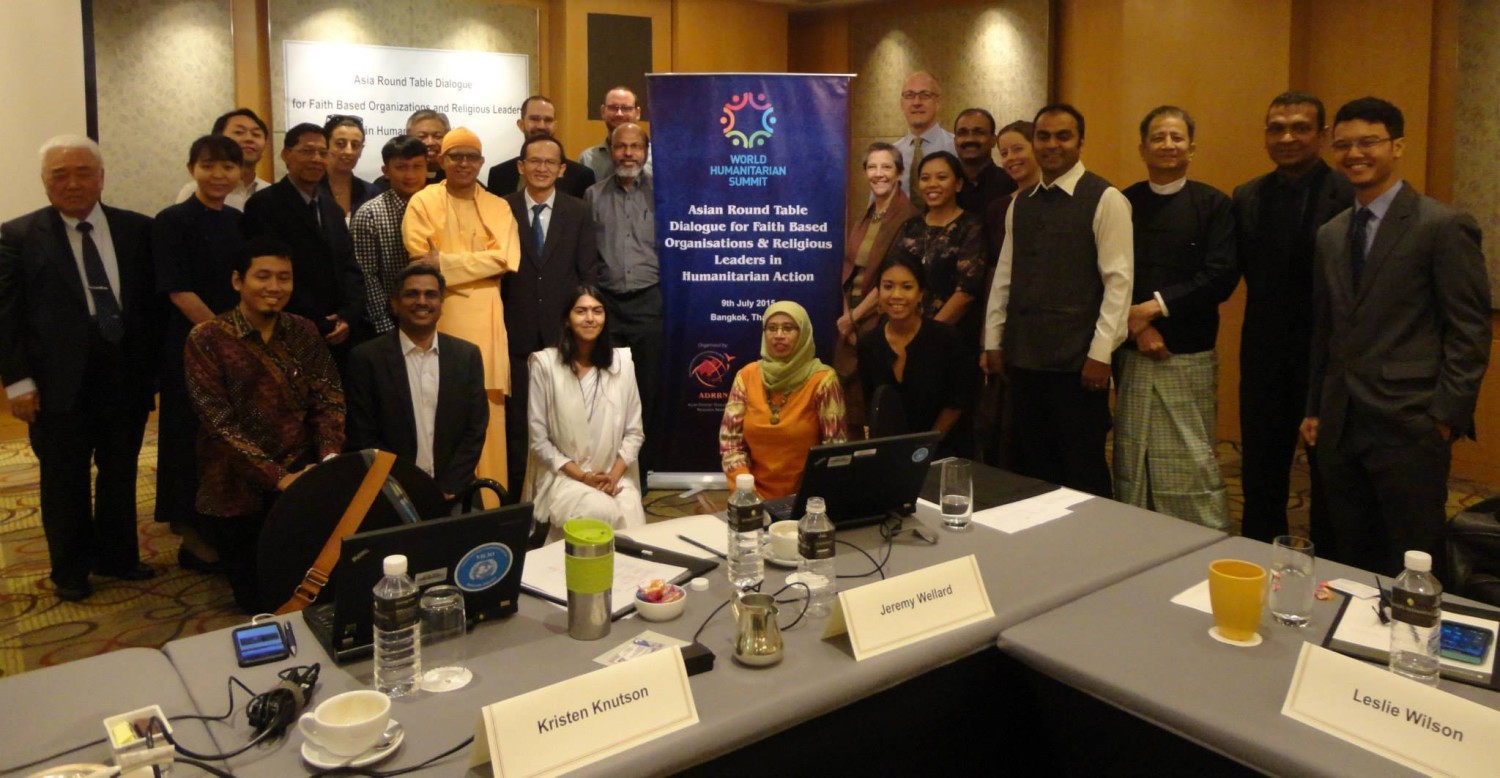 Asian Roundtable on Faith in Humanitarian Action
Recognizing the dedicated and multi-faceted humanitarian relief and rehabilitation efforts being carried out under Pujya Swamiji's divine leadership, vision and blessings, Global Interfaith WASH Alliance, Ganga Action Parivar and Divine Shakti Foundation-Parmarth Niketan (Rishikesh) were invited to be part of an "Asian Roundtable on Faith in Humanitarian Action," organized by ADRRN and UNOCHA in Bangkok.
Ms. Nandini Tripathi traveled to Bangkok, on behalf of Pujya Swamiji and His inspired organizations, to represent them at these important discussions. The meeting brought together the International Red Cross Organization and many other Faith Based Organizations, such as World Vision, Muhammadiyah Disaster Management Centre, Baha'I International Community, Buddhist Compassion Relief, Tzu Chi Foundation, Ramakrishna Mission as well as others. The collective discussions of the group called for an Interfaith Humanitarian Network that would connect, coordinate and build capacity of these organizations, improving their ability to work together to serve humanity in times of crisis and disaster.
Upon hearing about the proceedings of the meeting, Pujya Swamiji offered His blessings and pledged GIWA's support to work with ADRRN, UNOCHA and other faith leaders and FBOs to create such an Interfaith Network.
[fbalbum url="https://www.facebook.com/media/set/?set=a.10153513979037698.1073742016.86246862697&type=3″]