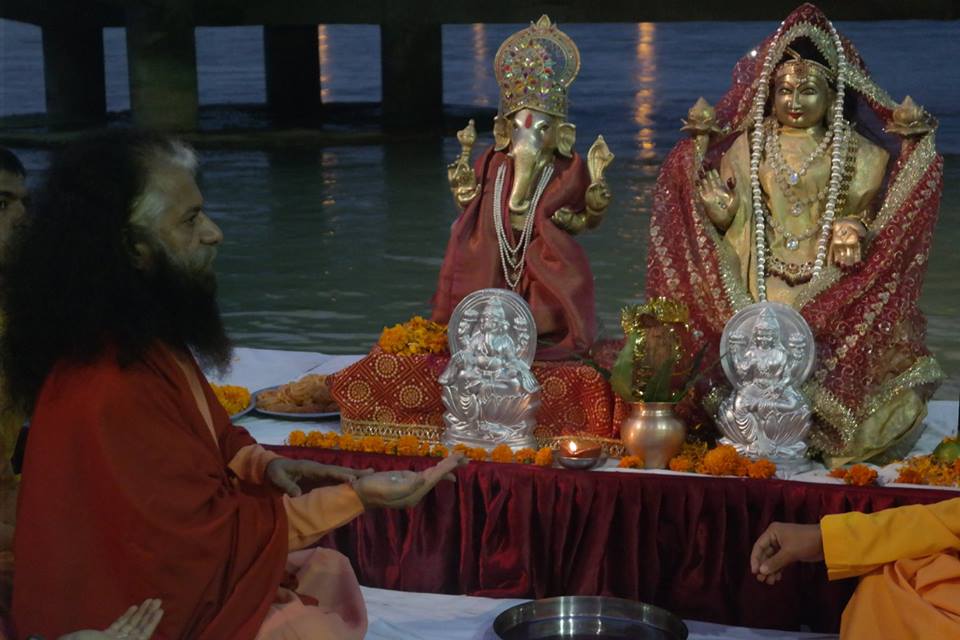 An Enchanting Diwali 2014
The festival of lights was celebrated with a special Lakshmi and Ganesha Pooja in the evening, which was lead by Pujya Swamiji. During the beautiful ceremony, flowers, fruits, sweets and prayers were offered in gratitude for the abundance and grace that the Divine Mother fills our lives with every moment and minute of our lives.
Pujya Swamiji emphasized the need to transform our holidays into Green Festivals, and consciously transform our actions during these festivities so that they are less damaging to our bodies, our minds and our environment. Pujya Swamiji emphasized that earthen lights and traditional lights should be used rather than electricity-dependent lights and firecrackers. He emphasized the need to limit the number of sweets we indulge in and choose to go organic and homemade. He also emphasized that just as we clean our homes we must also learn to clean our streets and our surroundings as our very own, and work together with our communities to keep them clean.
[fbalbum url="https://www.facebook.com/media/set/?set=a.10152840463302698.1073741893.86246862697&type=1″]