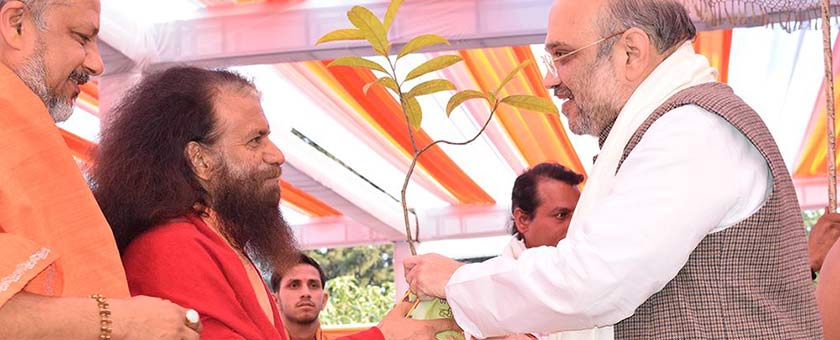 Kailash Hospital Inauguration Ceremony in Dehradun
Pujya Swamiji graced and blessed the inauguration of the Kailash Hospital by Union Tourism Minister, Dr. Mahesh Sharmaji, Honble BJP National President, Shri Amit Shahji, Union Health Minister, Shri J.P.Naddaji, Shri Trivendra Singh Rawat, member of the Uttarakhand Legislative Assembly in India, and many other dignitaries in Dehradun today.
During the special programme, Pujya Swamiji met with Shri Amit Shahji and they discussed the great need to protect, preserve and serve the National River Ganga, especially at her source in Uttarakhand, as well as the promotion of yoga in India and across the world. Pujya Swamiji cordially invited Resp Shahji to the upcoming International Yoga Festival next year at Parmarth Niketan (Rishikesh), from 1-7th March, at which yogis from more than 100 nations are expected.
Pujya Swamiji also met with Honble Shri JP Naddaji and spoke about the crucial need to improve healthcare and provide access to clean water, sanitation and hygiene in the Himalayan region. They discussed several other ideas and initiatives that could help improve the lives of the people living in Uttarakhand, especially so that youth don't have to migrate from their homes. Pujya Swamiji warmly invited all respected Union Ministers to the upcoming International Yoga Festival, from 1-7th a March, next year.