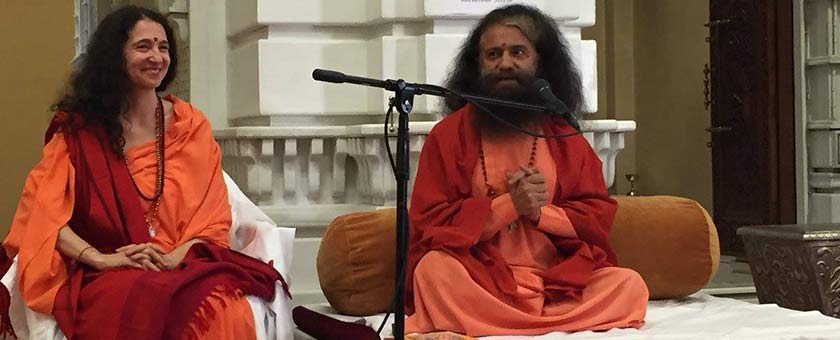 How to Make Our Life Sunder: Sundarkand in America
During Pujya Swamiji's visit back to Pittsburgh, a special Sundarkand Path with satsang and darshan program was held. Pujya Swamiji and Sadhvi Bhagawatiji spoke on "How to Make Our Lives Sundar." It was a beautiful evening of teachings on devotion, surrender and the importance of inner beauty compared to outer beauty.
Pujya Swamiji founded and brought this temple to fruition in the early 1980's. It was the first Hindu Jain Temple in the world and has served as a model of Hindu-Jain temples. It is still the only temple where Shwetambar and Digambar Jains pray together.
[fbalbum url="https://www.facebook.com/media/set/?set=a.10154297095477698.1073742175.86246862697&type=1&l=2aabbe5da8″]